After a winter season that extended beyond Easter, it was straight into summer hockey for the Winchmore Hill & Enfield ladies and mixed teams – the ladies taking part once again in the Southgate Summer League and a first time out for the mixed team playing in the Broxbourne Summer League.
Ladies @ Southgate Summer League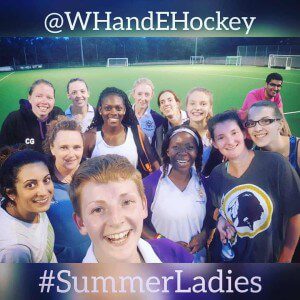 Following a tough season involving the #evengreaterescape the Ladies were looking forward to a friendly summer league. It was a great way to integrate the two Ladies teams and even some of the Juniors and after a few matches, we started to gel well together. A few tough teams as well as our chilled out summer vibes meant wins were not the highest on our agenda this summer, but we fought hard when we needed to. A few of the juniors really upped their game, namely Abbie who was our 2nd highest goal scorer at the end of the round robin stage!
Holiday season came and a few unfortunate injuries meant it was getting harder to field a full team, including Goalie and umpires. Shout-out to Charlotte Gonella and Shell Pearson who kitted up for us on a few occasions to help out! Another to all of the umpires who did a stellar job!
Round Robin finishes and we were placed into the Egg Cup with 2 other teams. 0-0 in the first game against Southgate, and with a whopping 7-0 win against Hendon & Mill Hill, we went out with a bang! Another shout-out here to Lisa for playing for Hendon in our last match of the league (trust me – she really took on the role of a Hendon player and was not letting us win by any means!)
Highest goal scorer this summer was Sam Deane, congrats Sam!
#winchmorehillandenfield #summerleague #teamworkmakesthedreamwork #readyfortheseason
Mixed @ Broxbourne Summer League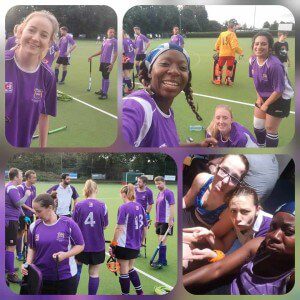 After a cup run for the mixed team in the England Hockey national championships last winter, it was back to more familiar opponents in the mixed summer league including Hertford, Cheshunt, Bishops Stortford, Welwyn Garden City and of course the hosts Broxbourne and their alternative "Shotgunners" side.
A 1-6 loss in the first game was turned around with a 6-1 win in the second and it became quite apparent that the mixed league would be an up and down affair! However, with all games played in good spirit, the summer league was a great chance for the men and ladies to build on the teamwork developed in previous mixed cup matches, as well as blooding new players and bringing back some old(ish!) faces too. Special mention to Riccardo Cunningham who performed well stepping straight in to the mixed team having returned to the club in our "Back to Hockey" sessions during the summer.
We finished the summer league 5th out of 7, with 3 wins and 2 draws in our 12 games, and top scorer (surprise surprise!) Tim Mall with 6 goals – made up of 2 hat-tricks!
Many thanks to all who played and umpired during the summer. The mixed team will be back in action again this winter in the England Hockey mixed championships – watch this space!
#whemixed #whoneedsanotherhashtaganyway
And finally, many thanks to Southgate and Broxbourne for organising and hosting the summer leagues, without which our summer would not have been the same! ?