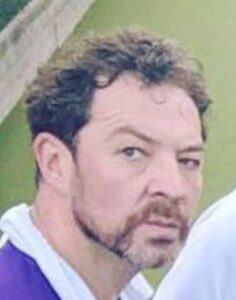 Week 9: WH&E Mens 1st XI 4-0 Vauxhall 1st XI
Team: Henson, Dray, Gatting (1 goal), Franks (MOTM for strong defensive play), Lappin (1 goal), Carrick (DOTD for a disgusting green card), Zeff, Dwamena, Sumner, Mall (2 goals), Stone.
The coronation of Queen Elizabeth II, 1953. Yuri Gagarin first human in space, 1961. The fall of the Berlin Wall, 1989. The first post-apartheid democratic elections in South Africa, 1994. John Lappin scores his first goal for Winchmore Hill & Enfield 1st XI, 2017.
John 'The Beast' Lappin cut through the drizzle like a hot steam train through butter, with only one thought in his mind as he battled clear of his marker. 'Today', he thought, 'is a day to go down in the annals of history, a day that all the citizens of Winchmore Hill & Enfield will remember for the rest of time.' Like a leaping gazelle he took a high ball down with his chest, Vauxhall players launching themselves at him with wild fury. But Lappin remained calm, controlled the ball with great finesse and dexterity and smashed it – nay, pummelled it – on the half-volley past a bedraggled Vauxhall keeper.
This wonder-goal, this 'Chest of God', will forever live on in the hearts and minds of Lappin's many oppressors for the rest of time, haunting them in the wee hours and making them regret ever having ever picked up a hockey stick.
God bless you, John Lappin.
---
The ladies 1s made the joyful trip to Staines where it always rains. It started with naps in the car and hugging a heater then cuddling some random dogs. The warm up continued well with Beth and Bethany colliding with each other in a game of chicken. We lost 2-0 the first goal from some scrappy play just before the half time whistle. The second again was scrappy. Samantha and Rachelle tried to emulate M1s player Matt by lying across the D preventing the player from taking the shot. Unfortunately Sarah didn't get the memo and didn't lie down completing the full blockage of the ball. Man of the match went to Rachelle for awesome defending throughout the game. DOD was a tough choice between the colliding Beth's and Rachelle. Ultimately Rachelle wins for
Getting stuck in her trousers
Getting her leg trapped in a car door
Spilling tea everywhere
Putting way too much hot sauce on her food and choking!!!
---
The men's 2s played Luton away today in a match that can only be described as a DOMination. Due to a mixture of poor availability and injury Winchmore had just 9 players against Luton's 11. Lining up with 3 in defence 4 in midfield and Joseph in a new role as the lone striker.
WH started as the better team and immediately won a short corner which Dom struck neatly into the bottom right. A matter of minutes later another short was awarded. Although the short broke down the ball was played to Dom at the top of the D who flicked the ball home to double the lead.
Despite their reduced numbers Winchmore's midfield remained solid in particular Leo and Dom making some probing forward runs and moving the ball freely linking up well with Big Thomas and Rob on the wings. The third goal came early in the second half, ensuring Dom completed a brilliant hatrick.
Luton got a scrappy goal back as Winchmore were unable to clear the loose ball however Dom capped his day off with a fourth goal putting the game out of Lutons reach.
Of course the outstanding performance today was from Dom however all 9 players worked extremely hard and the defence and midfield were solid throughout despite Luton often having a free man. Still unbeaten Winchmore remain in a strong position going into next weeks game.
---
Soooo a gloomy rainy day saw only 8 WHE ladies 2's hit the pitch this afternoon, the opposition probably though they had the game in the bag… Little did they know however 8 may just be our optimum squad!! 
?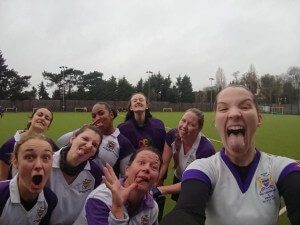 A well supported & strong team effort saw Kelly Davids score early on in the first half and the ladies 2's continued to dominate the pitch. A few more breaks and some seriously sexy hockey held our 1-0 lead to half time.
We can only assume a strong half time team talk on the opponents side saw them come back out gunning for us with their overfull squad of 14 
 however we stayed strong in defence and midfield (obvs we didn't actually have any forwards  
) and kept all but one of their chances out of our goal.
Honestly everyone this week deserves man of the match, it was an awesome game, with massive amounts of effort, skill and fun by all, not to mention our newbie goalie seeing off another penalty flick and once again denying any celebrations from the other side!!!
Girlies we can do anything! Let's keep this up and dominate this league!!!