We are delighted to be finally getting back on the hockey pitch, albeit in a socially distanced form. In line with England Hockey's "Stage 2" of the Getting Back on the Pitch programme, we are now able to use the Multi-Use Games Area (a.k.a. the MUGA) at the club in groups of up to 6 people, and there are already regular groups using the opportunity to practice their skills and improve their fitness ahead of the new season.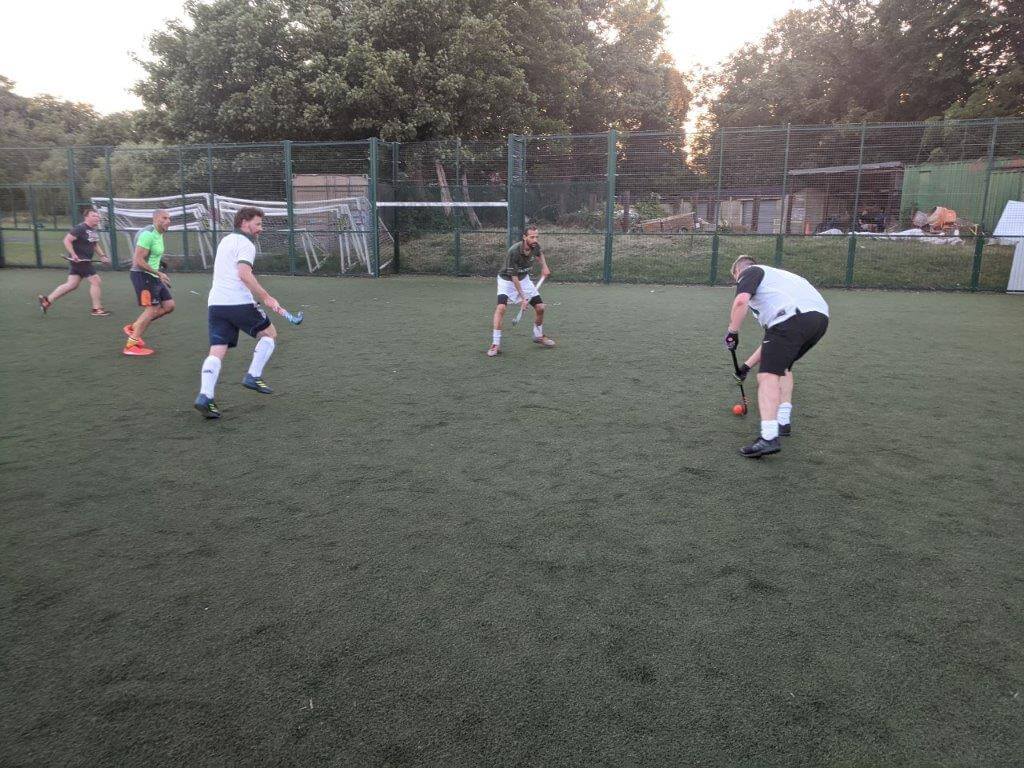 Keeping in mind the key requirement to retain 2m social distancing (unless from the same household), the following activities all work well:
Basic skills training (hitting, trapping, passing, etc)
Close control and dribbling
Shooting practice and deflections
Goalkeeping training
2/3-a-side non-contact (no tackling) games and drills
Contact your team captain or a committee member to find out how to book the MUGA for your own socially-distanced practice session.